Demolition and Deconstruction in Northland
Morecroft Whangarei are experts in Demolition and Earthworks and provide a wide range of services in the construction industry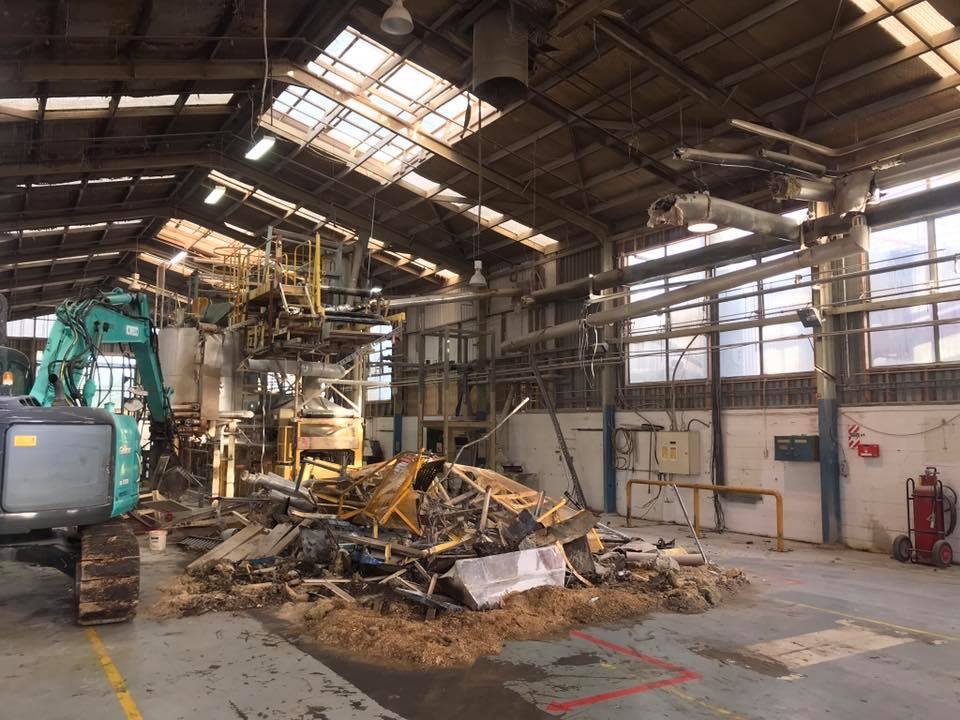 Industrial Decommissioning & Dismantling
De-planting | Hot & Cold Cutting & Shearing | Dismantling
We are specialists in the deconstruction and dismantling of redundant industrial facilities and plant. We offer this service as a stand-alone provision or a fully project managed solution from initial assessment through to site handover.We are specialists in the deconstruction and dismantling of redundant industrial facilities and plant. We offer this service as a stand-alone provision or a fully project managed solution from initial assessment through to site handover.
Our skilled teams are able to carry out industrial deconstruction and decommissioning works using safe and innovative solutions. Some of our past projects of this nature have included petro-chemical tanks, large-scale industrial injection moulding machinery, along with the removal of their associated plant and hazardous substances. Large conveyor belts and redundant Dairy holding tanks and structures.
De-planting & Dismantling
Asset Appraisal & Recovery
Project Management
Hot & Cold Cutting & Shearing
Hazardous Waste Removal
Metal Recycling
Morecroft Contractors have worked on numerous industrial decommissioning projects over the years. Often working within safety critical industries, we understand the stringent requirements to adopt specialist processes for working under highly controlled conditions within sensitive environments and we act on these with a robust safety first approach with detailed planning and a competently trained workforce.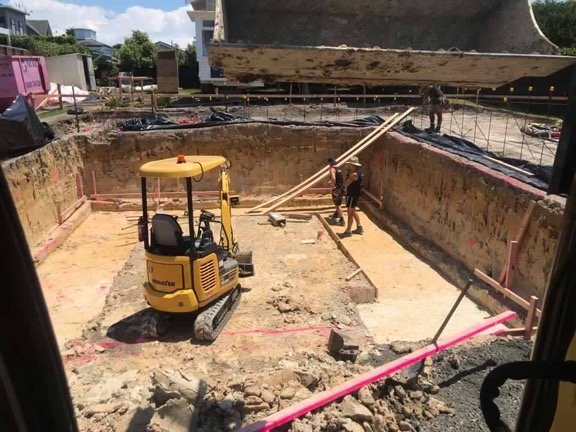 Excavation | Decontamination | Land Restoration
We specialise in Earthworks from House sites and footings, power line and fibre trenching and installation right through to bulk earthworks and contaminated soil remediation. Our experienced team of licenced excavator operators and transport trucks can get it moved.
Due to an ever-increasing availability of development land, we understand the growing demands on infrastructure and that available sites are re-used and maximised where possible. This is particularly evident in the housing market where local councils have opened up parcels of land for redevelopment opportunities, a key indicator of the current land acquisition challenges faced by developers.
Bulk earthworks & disposal
House site and footings
Power line and Fibre cable trenching and installation
Hazardous waste removal
Cut and fill
Back filling
Land Restoration
Contaminated soil removal and remediation
Groundwater decontamination
Through our skilled in-house teams and environmental partners, we work closely with developers and other client types to maximise on these opportunities with the provision of earthworks & remediation services. Our skilled teams are on hand to safely remove and dispose of pollutants and contaminants from soil and groundwater, such as Asbestos, lead, arsenic and hydrocarbons. Working to strict environmental regulatory requirements set out by WorkSafe New Zealand, ground materials suspected of contaminants are thoroughly tested before removal from site, with testing and clearance to confirm the finished result.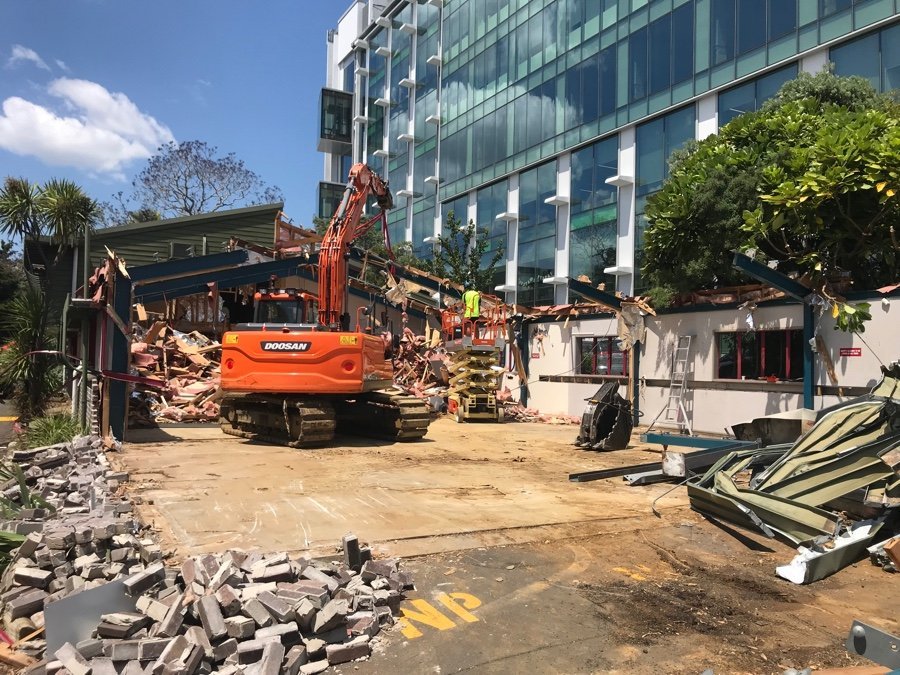 Demolition & Deconstruction
Demolition | Controlled Deconstruction | Material Recycling
Demolition is at the heart of what we do. Our skilled teams are able to deliver the full mix of project types from rural to city centre commercial, right through to heavy industrial demolition. Some of our general demolition projects include large steel framed buildings and commercial units through to residential homes.
Industrial
Commercial
Retail
Education
Transport
Residential
Healthcare
Our vast knowledge and experience of demolition facilitates the provision of projects across a variety of private and public sectors, utilising our comprehensive range of in-house equipment and plant. We encourage early engagement with projects to efficiently tailor a turn-key solution for the client at the best possible value. Years of experience within the industrial field has led to industrial demolition capabilities in both live and redundant environments, sitting hand-in-hand with our Industrial decommissioning & dismantling offering. Demolition projects of this nature include petro-chemical, industrial plants and large-scale manufacturing facilities, often undertaken under highly controlled conditions within sensitive environments. In addition to demolition, we offer a holistic suite of additional services, closely aligned to our demolition division to strengthen our project management capabilities, providing a one-stop solution for our clients. Additional services include full asbestos management, soft strip, waste removal and recycling, earthworks and remediation, provided both in-house and through our team of hand-picked approved suppliers, managed by us.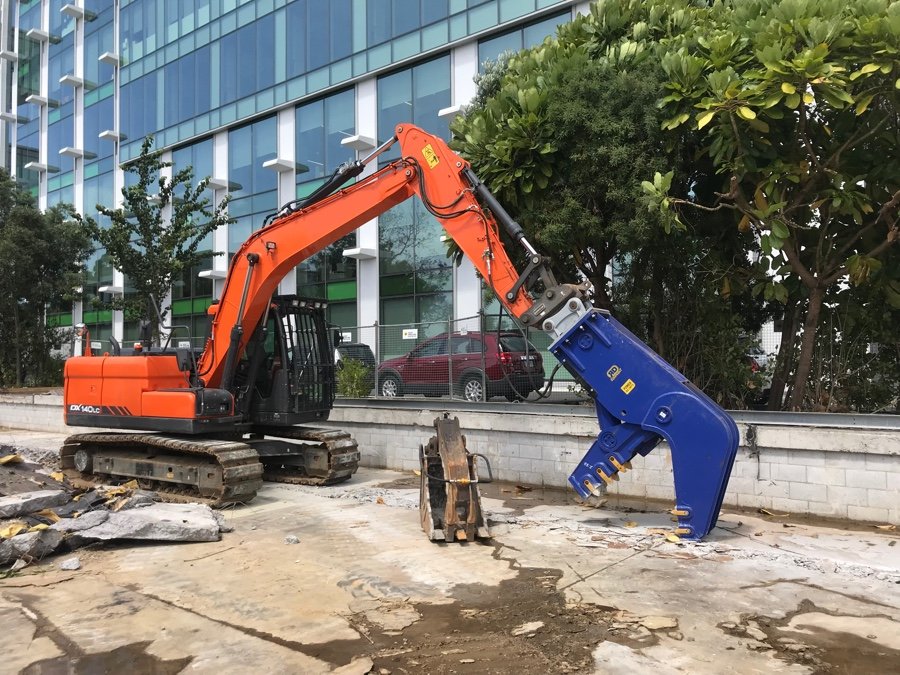 Site Clearance & Recycling
Site Clearance | Recycling
To assist in the land preparation of development sites, we provide a complete site clearance service offered in conjunction with our carefully handpicked team of licenced environmental operatives. Equipped with our in-house qualified Aborist, using machinery and expertise, we can ensure the safe and skilled removal of unwanted obstacles from your site.
Large trees and their stumps, vegetation, fly-tipped general waste as well as the removal of hazardous waste products, carefully undertaken in line with current legislation.
Concrete and brick demolition arisings can be crushed and stockpiled onsite to a range of certified classes for re-use at later stages of the construction process.
As part of our ongoing commitment to responsible waste management, we provide a detailed programme, tailored to each demolition contract, to ensure that all waste streams are segregated and cleared safely from site, in line with current legal requirements. Recyclable waste materials such as metal, wood and other recyclable arisings are sent to our team of approved recycling partners for onward use in their day to day processes.